[ See below this post for recent entries ] Pretty much ALL my entries are Friends-Only.
Only periodically will I post a public entry, and even so,
that
entry will eventually become friends-only.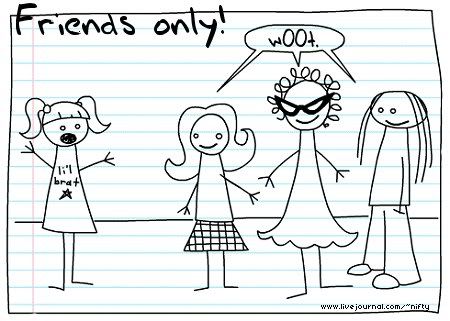 If you WANT to add me, just add me (do not make a comment on this post since I do not check this post). If I do not add you back within TWO weeks time, then you can just remove me.
Actually, if or when you add me, reply to this post and let me know WHERE you found me. Sometimes, I'll get random people adding me, who don't comment or have any interests/communities in common with, and I'll be scratching my head, wondering where the heck they found me and why they decided to "friend me". So yeah, please let me know
when
you add me (you don't have to ask first or anything).
Awesomeness: Writings and Musings
is my public, pop culture related (but not very updated) blog, if you would like to check it out.
Current Mood:

indifferent